Keywords: outdoor venues in Miami, best outdoor venue Miami
Beautiful Miami, Florida is known for its year-round warm climate, breathtaking beaches, a mosaic of architectural styles, and glorious botanical gardens. With all of these features, it is no wonder that Miami is consistently rated as one of the best places in the country to host an outdoor event or wedding.
If you are envisioning a beach bash with sand, sun, and fun, or an elegant courtyard or garden event, Miami will not disappoint. They even have outdoor venues in Miami that are perfect for those seeking a romantically rustic farm setting. No matter what kind of event you are dreaming of, Miami will not disappoint. To help you narrow down your search, today we are here to bring you our top 10 best outdoor venue Miami list.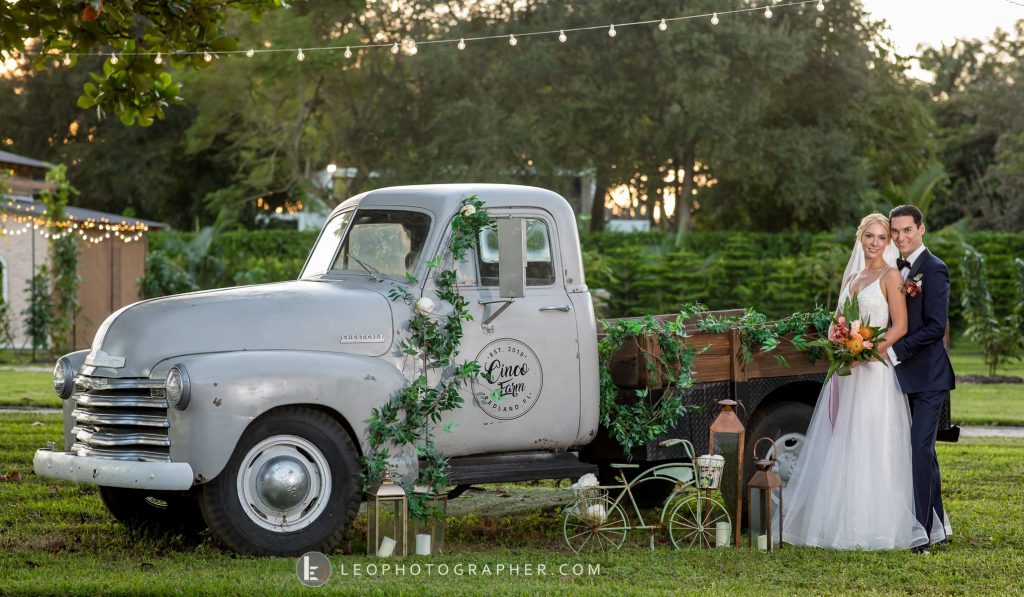 If you are looking for a rustic, yet beautiful ranch vibe for your event, look no further than Cinco Farm. Located in Miami, just 20 minutes from the southwest area of Miami, Cinco Farm offers amazing events and weddings personalized to fit any sense of style from romantic elegance to boho. Their team will work tirelessly within your budget to make your vision a reality at their privately-owned facility that includes a barn, beautiful gardens, and a sprawling lawn.
Up to 350 guests can attend an event at the National Croquet Center, located in West Palm Beach. This South Florida locale is repeatedly one of the best outdoor venues in Miami. Your attendees will be stunned by the beautiful backdrop of palm trees and blue skies, along with the Southern sophistication of the wrap-around porch and lush lawn.
If you want your guests to feel like royalty, hosting an event at Biscayne Bay's most stunning mansion will not disappoint. Vizcaya Museum and Gardens will transport your party-goers to a land of enchanted gardens and terraces. The courtyard offers breathtaking views of the bay, and the staff will attend to your every wish regardless of whether your event is intimate or grand in scope.
Our best outdoor venue Miami list would be lacking if we did not include the 83 acres of glorious green space at the Fairchild Tropical Botanic Garden. Treat your guests to flora and fauna galore, as well as soothing water features, such as their lily pond. The amphitheater, coconut grove, and Bailey Palm Glade give diverse options for any event.
Your guests will feel serenity now when you invite them to join you at the Ylang Ylang. This venue is a Victorian cottage located in South Florida, meticulously restored by the Benjamin family in 2018.
After deciding to leave busy Los Angeles, CA. for the peaceful tropics of South Florida, the Benjamins began work on the cottage.
Years of hard work and true love culminated in Casa Ylang Ylang, a magical place that the Benjamins hope will feel like home for every visitor.
Built-in the 12th century, this South Florida event space has some serious wow factor. Its awe-inspiring indoor spaces are only eclipsed by the 5 glorious gardens on the property.
With picture-perfect photo backdrops and impeccable service, The Ancient Spanish Monastery is certainly one of the best outdoor venues in Miami.
The W South Beach
A renowned South beach icon with a reputation for over-the-top service and elegance awaits any attendee of a W South Beach event. Its oceanfront location, white sand beaches, and Baroque gardens create multiple spaces fit for any gathering and occasion. In addition, The W is known worldwide for its exquisite cuisine.
For an intimate event steeped in History, look to the Woman's Club of Coconut Grove. This venue, constructed in 1891 showcases towering trees and beautiful greenery. There are multiple sites for event set-up and if the weather chooses to turn sour, beautiful indoor options are available.
The Shelborne South Beach will offer your guests a quintessential South Beach, Miami experience with stunning views of palm trees, sparkling pools of blue water, and twinkle lights for ambiance. Successfully mixing vintage and modern, the Shelborne's event spaces and tantalizing menus will keep your attendees reminiscing for years to come.
Fountains and flowers galore will transport your guests to a magical wonderland filled with stunning sights and delicate floral fragrances. The Miami Beach Botanical Garden is the perfect venue for any flower fanatic and has space for up to 1000 guests. Their staff will work with you to create a memorable Miami event experience